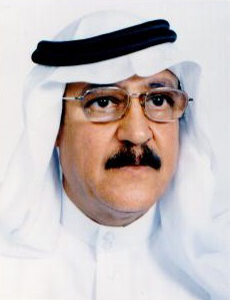 Al Jazirah Engineers and Consultant (AJEC) is a Saudi Arabian Engineering Consultancy entity, we render services of Project Management and development consultancy for Government and private sectors of Kingdom of Saudi Arabia and Gulf. We use our Engineering Resources to serve our customers with economical and timely engineering services, diminish risks, improved efficiency and extend sustainable results.
OUR PRINCIPLE
We do Engineering through state-of-the-art assessment, international standards, in-house talented Engineering Resources – Design Engineers, Project Engineers, Project Managers, Power and Water specialists, Urban Planners, Cost Engineers, Technology Experts, Safety and Security specialists.
We are regularly escalating our business for providing Engineering services to satisfy our clients' needs. Our Kingdom wide presence composes us as a valuable associate for our customers. Every Project gets our sincere attention in terms of specialist engineering experience, integrated execution approach, keeping client goals and challenges as prime concern.
Every project, no matter its scale or location, benefits from the same resourcefulness, internationally recognised knowledge and collective approach. As we're truly Saudi Arabian Engineering entity, our clients get the best of both– in-depth insight and understanding of client business environment, stakeholders' goals and challenges, all backed by experience and learning from supporting clients around the Kingdom of Saudi Arabia and Gulf.
SUSTAINABILITY KNOWLEDGE AND SKILLS SUPPORT
Our sustainability knowledge and skills principle commits us for supporting our Engineering staff on a development pathway, equipping them to deliver innovative and sustainable solutions
Our commitment to collaboration does not end with our clients. We willingly team with local and global firms and with our supply chain to ensure the very best outcomes, bringing total energy and commitment to those partnerships. Our determination for objectivity, sincerity and honesty in all we do means we fully meet the requirements of the Kingdom of Saudi Arabian Engineering Councils set ethics, to which all our management and employees are subject.
EMPLOYEE OWNERSHIP NURTURES INNOVATION AND EXCELLENCE
AJEC being one of the Saudi Arabian larger engineering employed companies, we are not bound by the short-term interests, our freedom to set long-term strategies and our focus on innovation and excellence generate best outcomes for our clients and attract the very best engineers to join us. And every employee shares in the company's success, providing added motivation to excel in service, performance and value – sharpening our 'can do' approach.
Safe and Secure by Choice
We have intensified our focus on security, developing a stretegy that provides tailored medical and social securities to address risks associated with employees' health and social security.
Industry Leadership
As part of our approach to industry safety leadership, we have been participating in Corporate Health and Safety Forum, adopting the new techniques for safety health and qualities as learned from such seminars and forums ensuring that we remain fit for the future engineering and consultancy needs of industry/market. A strategic leadership team with new engineering team focused on environment and quality issues.